Vehicle of the Psychopomp
2023


Psychopomps (Greek for 'guide of souls') are archetypal figures who are known for their ability to help people through such important moments of passage as death. Humans have always wondered what survives the death of the body and how it makes the transition from this existence to the next. Imagined solutions have become embedded in many of the world's mythological tales, religious texts, and sacred narratives. Psychopomps, which act as escorts to the afterlife, appear repeatedly throughout these stories.







pattern design: marta klara
vector decals: mohammed samad





Soon This Will Be Over
18.08.2022 - 08.09.2022

Sarabande Foundation est. by Lee Alexander McQueen
22 Hertford Rd
London N1 5SH
UK


Marta Klara exibited sculpture entitled 'Memento Vivere' translates from Latin as a reminder of the pleasure of living. It is rooted in the artist's year-long experience working in a funeral home in London. Rock-like formations are recurring shapes in her body of work. This time they balance on each other creating a monument inspired by the so-called gardens of remembrance dedicated to preserving the memory and legacy. The piece is accompanied by AI-generated portraits digitally printed on ceramic plates.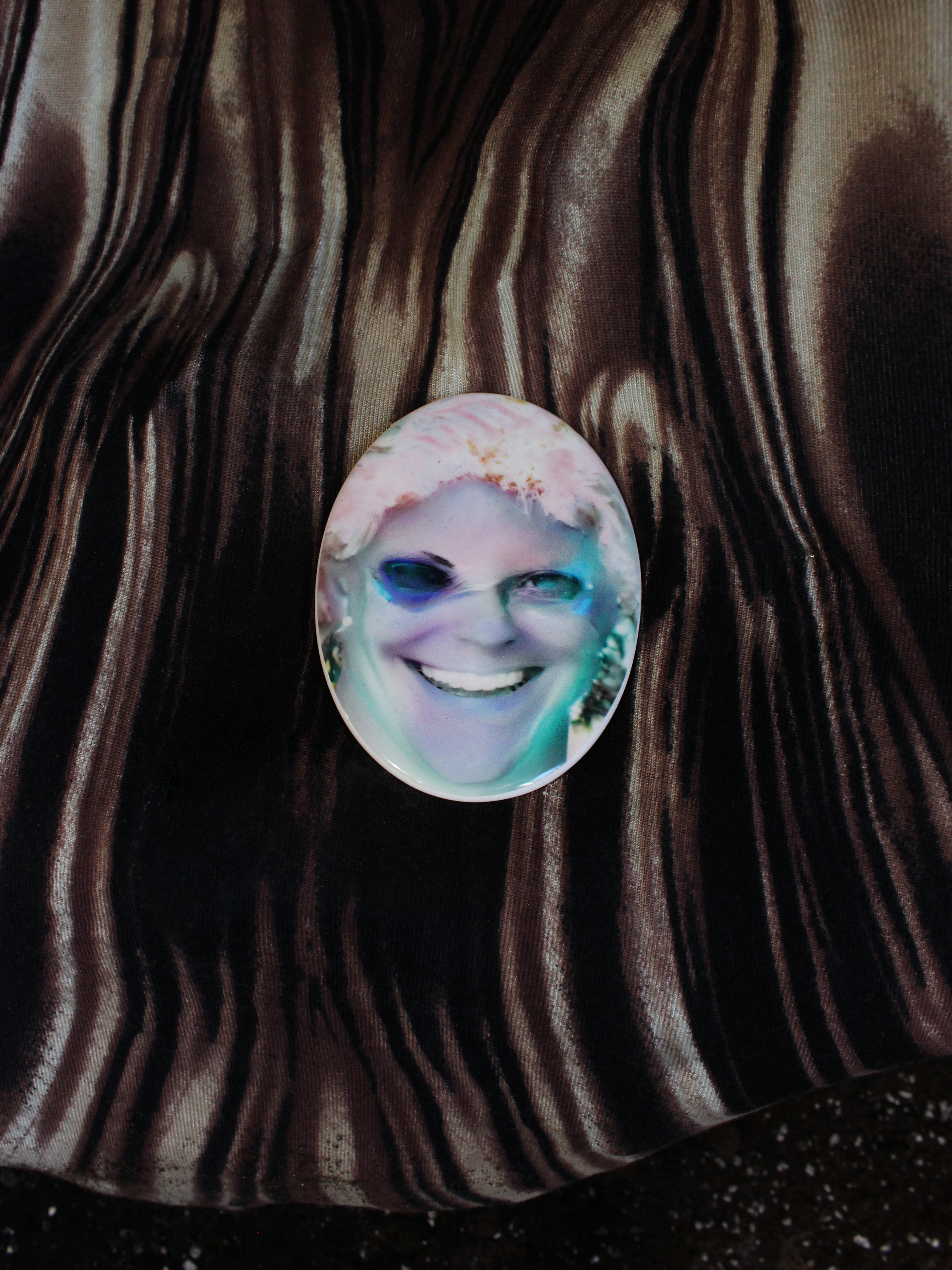 Memento Vivere

papier-mâché, aluminium, fabrics, acrylic paint, resin, ceramic, cement, soil
3.2 m
2022
series of AI-generated portraits digitally printed on ceramic plates

each character is accompanied by a short story written by mathieu trevisan

(original: french; english: translated by olfa alouini)





Uhrformen
25.05.2022 - 30.05.2022

Sarabande Foundation est. by Lee Alexander McQueen
22 Hertford Rd
London N1 5SH
UK

SHOWstudio


A chronologically promiscuous bog

'Uhrformen', a group show curated by Sarabande residents Marta Klara and Louis Alderson-Bythell and Sarabande Alumnus Leo Carlton. Uhrformen welcomes you to consider the cadence between Geological, Biological and Digital time through a constellation of VR experience, Meditative space and Living Artefact.

Marta Klara continues to explore rituals of passage. She focuses on funeral ones that may become necessary as we bridge further between the physical and the digital world. The artist undertakes an experiment of digital mummification as a new path of preservation of human traces.

LAB presents primitive tools, enlivened with extreme microbial life to consider how our technologies not only extend our reach but also the reach of non-human life.

Leo creates space for metaphysical contemplation, where we meditate in singularity with our avatar as one multidimensional being.

Entertain these questions as you are enveloped and preserved by the air in the space, a concoction of embalming volatiles used to mummify Cleopatra. (Frankincense Olibanum, Cashmeran, Ambergris, Benzoin, Sacrum (Mirrah), Animalis, Saffran, Mango, Pink Pepper and Ivy). These works exist at distinct chronological timbres. Interacting with one another and transfigured to the human scale through soundscape by Anna Lann.

Through these works, consider :
What rots in the digital and what is preserved?
Will our tools outlive us and what other species will they sustain?
Will living cells merge with bytes?
Would our digital selves have a second life after we are gone?
And if a digital tree falls in a physical forest, who dies under it?

Yours Eternally,
Marta Klara, Louis and Leo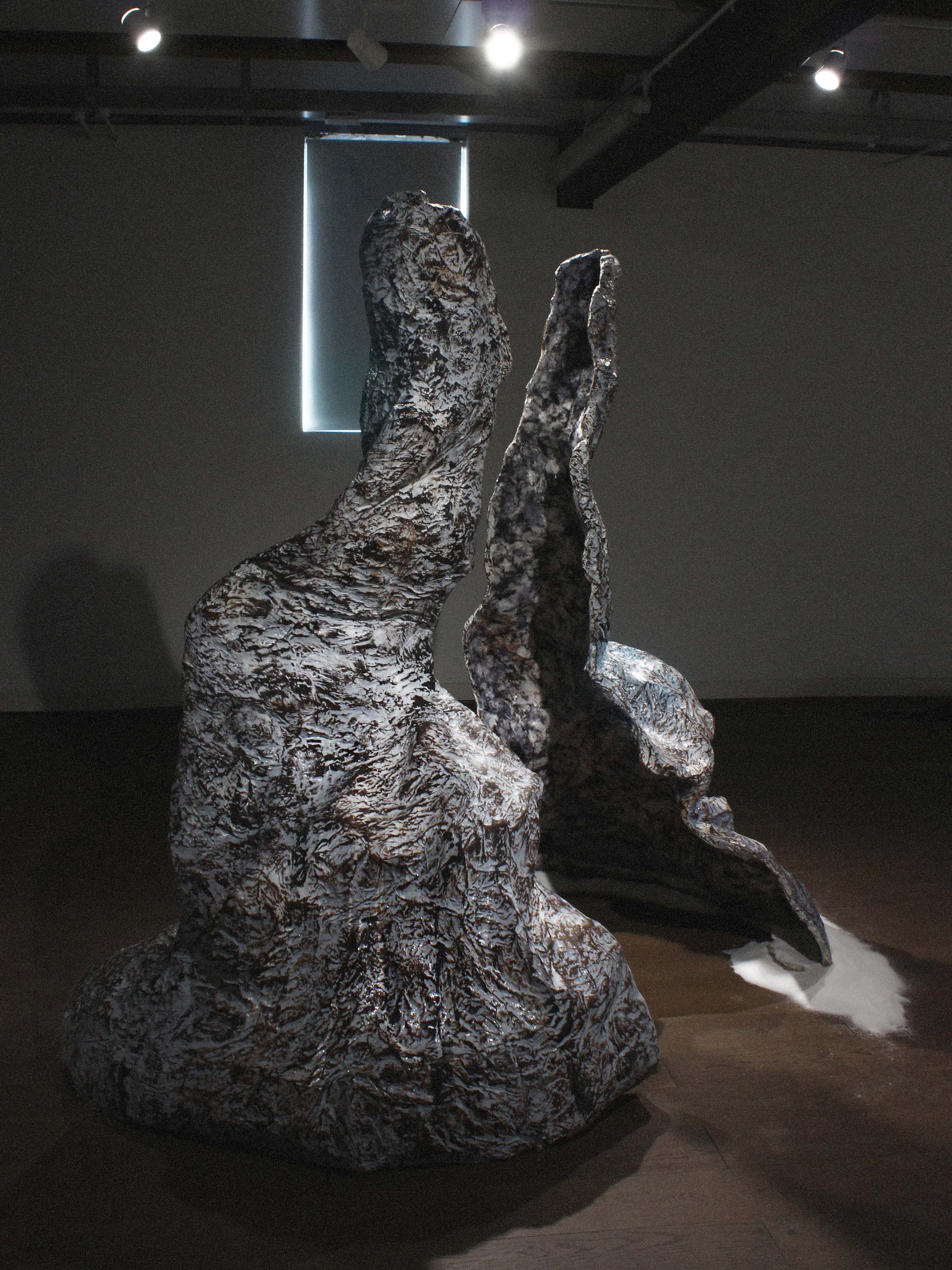 Sarcophagus

papier-mâché, aluminium, acrylic paint, resin, cement, salt
2.4 m
2022
LONDON GRADS NOW.21
4.11.2021 - 16.01.2022
Saatchi Gallery
Duke of York's HQ, King's Rd
London SW3 4RY
UK
website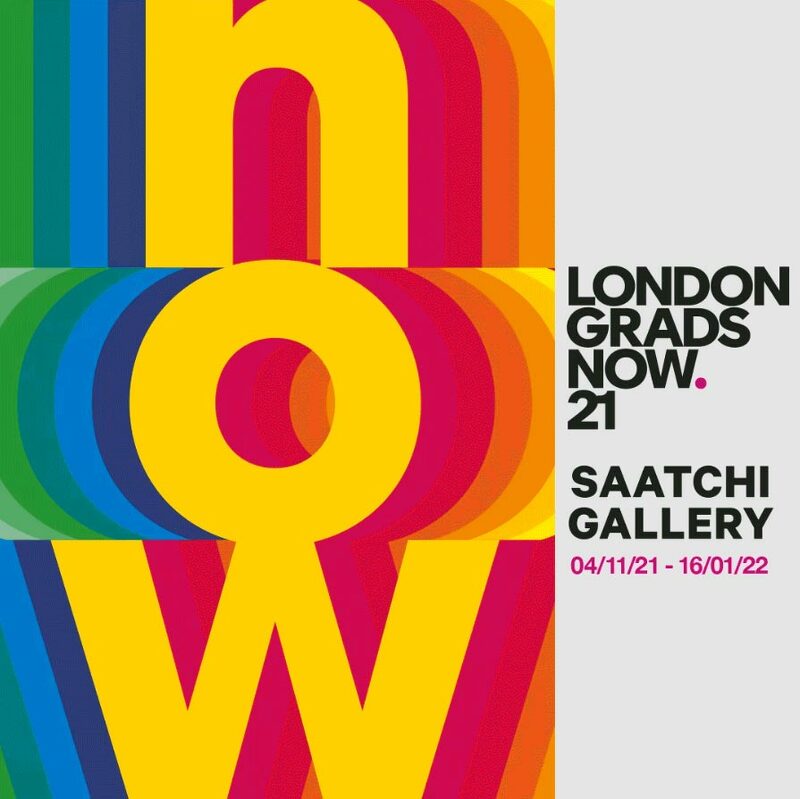 'Totems: Marble Triptych' 3/3

papier-mâché, aluminium, acrylic paint, resin, wheat
1.9 m
2021
London Grads Now. 21 is a wonderful world of stranger things, both reflecting on the pandemic & rising above it.
Ruth Millington
, art historian, critic & author
Being Amongst, Within, and Without
11.11.2021 - 14.11.2021
Safehouse 2
137 Copeland Rd
London SE15 3SN
UK
website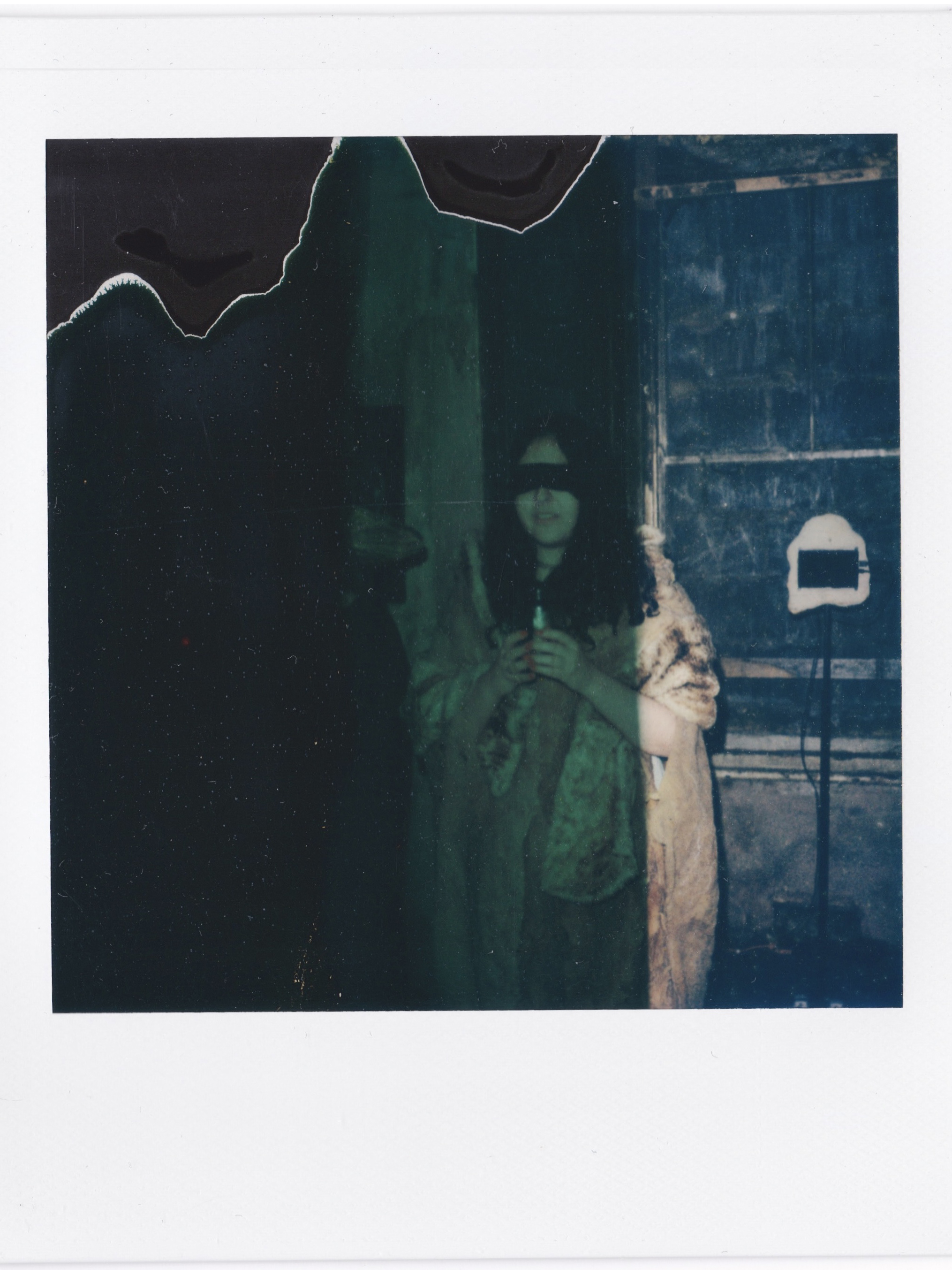 'The Coat'
latex, faux fur
2021